Yslandia

Yslandia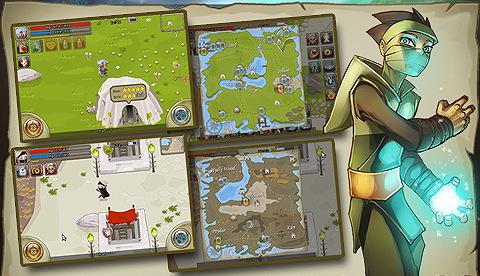 Ok! Fanuperos aqui les dejo una pequeña introduccion de este juego del cual me esto empezando a enviciar.. :P
Yslandia es un mmorpg para tu portatil...(yo lo recominendo en Ipod Touch ya que es lo que yo tengo... y creo que nomas salio para la apple store y no para la android)... bueno al empezar al sumergirte en esta nueva aventura, puedes crea tu caracter ya sea en Guerrero, Licantropo,Malaim.. una vez listo, no te tomara ni 10 minutos en aprender lo basico del juego .. En si este juego se basa en Luchar, Explorar y Comerciar, es uno de los 5 Rpg para portatiles mas jugados ... con cerca de lo 200.000 usuarios ya registrados( cifras que vi en un foro), esta traducido a 5 idiomas.. se puede jugar solo o en equipo (les recomiendo en equipo , aveces se agandallan los mejores pero ... con el tiempo agarras una maña), tiene eventos en tiempo real, captura TOTEMS... ya que es el objetivo del juego.
se los tradusco :P con google traductor al ingles
Yslandia is a mmorpg for your laptop ... (I recominendo on Ipod Touch because it is what I have ... and I think nomas came out for the apple store and not for android) ... good to start to dive into this new adventure, you can create your character either in Guerrero, werewolves, Malaim .. once ready, do not take even 10 minutes to learn the basics of the game .. On if this game is Fight, explore and trade, is one of the 5 most played RPG for laptops ... with about 200,000 users already registered what (figures I saw on a forum), this translated into 5 languages ​​.. can be played alone or in teams (I recommend as a team, sometimes it agandallan the best but ... over time you grab a skill), has real-time events, capture TOTEMS ... since it is the object of the game.
OAGB ® ... Mi patente ...
---
---