wolf team AP!

+ Add

Tip & Cheat
wolf team AP!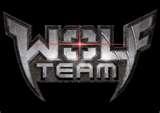 Hello, today I would say my way to shop for free wolf team or on any game Aeria Games
1.loggin your Facebook account ...
2.In the search type "Aeria Games Poker Heroes" ...
3.How can see is a regular poker game, then to start earning "Chips" Choose a room where you come in and start playing, the more you're lucky, you can more guardagnare Chips, which then turn into AP
4.Ora, when you've got 50,000 Chips (Sum Medium-Low, in 30 minutes if you're lucky you make it) you are ready to turn in 500 AP! To do this, click on Get Chips on top, with your data syslogged WolfTeam , and you'll see a screen with your account
5.A Then click on "Select a Chip Amount" And 50,000 Choose Poker Chips
6.Go on Get Poker Chips and Game is done!
---
---