1 Fans
Badges



Comments

Welcome to Fanup. I'm your guardian camelolz. Contact me or other guardians if you have any inquiries about Fanup. Cheers!

Hello, Welcome to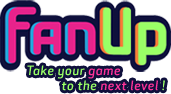 if you have questions or concerns about something, feel free to ask any of the Guardians they will help you.













or visit my profile.
Buena Suerte !