Shaiya Prototype

Shaiya Prototype
1.Introduction
Shaiya Prototype est un serveur privé concentré spécialement sur le PvP (mais ayant aussi une tres bonne experience PvE).Une des caracteristiques spéciales a Prototype sont le niveau maxi 80 (pour le moment avec espoir de voir plus haut ^^), ses stuffs et armes modifiés pour personnage level 75 et 80 ainsi que lapis/bijoux et autres.Le plus grand avantage de ce serveur est selon moi la puissance des personnages (avec en moyenne +2000 a la statistique principale selon votre classe au nveau 80)
Shaiya Prototype is a Private Server which is specially concentred on the PvP experience (with a really nice PvE experience too).One of the caracteristics from Prototype are the max level 80 (at the moment hopefully higher^^), his modified stuff and weapons for char lvl 75 and 80 and their lapis/jewelry and co.The biggest advantage from this server is for me the power from your characters (with an average from +2000 to the principally statistic according to your class at level 80)
2.Infos serveur/Server Info
Exp : x1200
Stuff 80 modifies
Armes 80 modifiees
Lapis exclusifs
Nouveaux bijoux
Episode 6 full episode
GRB le samedi de 20h a 21h
Oblivion ouvert 24h/24
Kills x2 semaine, x3 les week-end
__________________________________________
Exp : x1200
New stuff 80
New Weapons 80
Exclusive Lapis
Exclusive Jewelry
Full Ep 6
GRB Saturdays from 8:00PM to 9:00PM
Opened Oblivion 12/12
Kills x2 week, x3 week-end
3.Objets Gratuits/Free Items
Ici vous avez une liste des objets gratuits de la boutique en jeu:
Pierre Xp, Charme Bleu, Charme Rouge
Runes de Recreation, Pierres de statistiques
Panacées PV,PM, PE (+3500,3750,4000)
Potion d'etain, Outils d'endurance, Cadenas Inventaire et co
Runes resurrection, toutes pierres Tp confondues
Sertisseurs Operateurs et PBFs ...
Here is a list from the free Items in the Item Mall:
Xp Stone, Blue and Red Charms
Rec Runes, Stats stones
Panace HP,MP,EP (+3500,3750,4000)
Etin Potion, Large eternal endurance, Item drop prevent and co
Res Runes, all teleport Stones
OP Linking Hammers, Lucky Charms
4.Liste des drops/Drop List
Lapis 4,5,6,7 and 8 and Casques/helmet lvl 1,2 & 3
Lapis exclusifs a Prototype/Exclusive prototype lapis (+30, +50, +75 tt les statistiques/to all stats)
OI lapis (pour bijoux/for jewelry avec/with +30,+40 to 2 stats)
Stuffs et Armes 1-15, 20-30,50+, 60+,70,75 et 80 facilement droppables
Stuffs and Weapons 1-15,20-30,50+,60+70,75 and 80 easily droppable
Bijoux/jewelry & capes/Cap
Fortune Coins lvl 1,2,3,4 & 5 (qui donnent de l'or/which give gold )
Angel Chest, Candy Box, Lucky Bag,Key Box (objets mysteres/mystery Items)
Lettres/Letters (collectionnez les 6 lettres du mot SHAIYA et gagnez 10000Prototype points/Collect the 6 letters from the word SHAIYA and win 10000Prototype Points)
Plus d'infos sur les drops ici: http://shaiya-prototype.no-ip.info/1/drops.html
More Infos about the drops here: http://shaiya-prototype.no-ip.info/1/drops.html
5.ScreenShots
Ici je vous donne un petit apercu d'à quoi ressemblent les stuffs modifiés (cliquez pour grand format):
Here I give you a little Preview from the customised stuffs (Click to enlarge):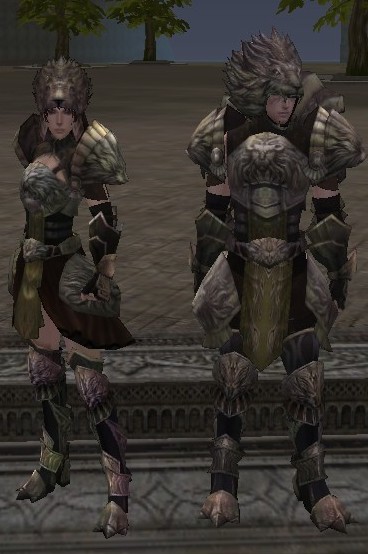 Mes noms en jeu sont les suivants: Exerath/ AnarchY/ ProtoHeal/ __O_O__
My pseudos ingame are the nexts: Exerath/ AnarchY/ ProtoHeal/
__O_O__
Je vous attends et n'hesitez pas a me mp si vous avez besoin d'aide ou d'infos dans le jeu ;)
I wait on you and don't hesitate to pm me if you need help or infos in-game ;)
Exerath, your guardian moderator
---
---

Thanks Guys ;)
Exerath
posted 7 years 37 weeks ago

Thats some phenomenal work! You never seize to amaze me. Good job :D
Rales
posted 7 years 37 weeks ago
Exerath, I really have respect for you buddy! You're work is fantastic! The guides look very nice and I really love how you explain the things of the game! So hereby +4 Stars from me buddy! Keep up the fantastic work!
Yoshy
posted 7 years 37 weeks ago