Runescape Ultimate Guide!!

+ Add

Tip & Cheat
Runescape Ultimate Guide!!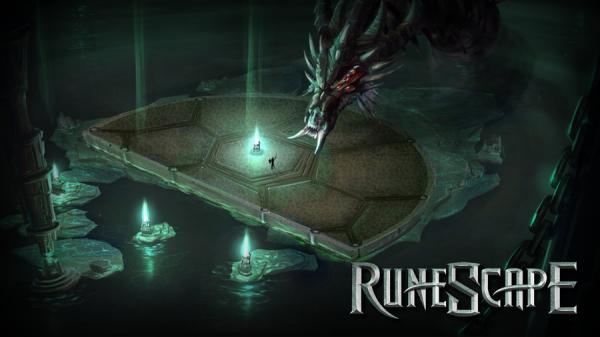 ||Runescape||
Hey guys this is Goku again and this time I'll share with you this amazing tip with the help of which you can increase your money as well as your combat level, ranging level or magic level and your prayer level too. So this tip goes like this:-
---
$Requirements$

1) Dungeoneering Level – 20(minimum)
2) Combat Level – 35 & above
3) Brass Key-To enter the door
4) Your magic Level should be at least that it can perform all the teleports
---
Steps To follow

1) Go or Teleport to varrock, and then go to the Grand exchange.
2) When you've reached the entrance of the Grand Exchange take a left.
3) Remember you should have the Brass Key, if you don't go the Grand exchange, there you'll find a bank and take it from there or else buy one.
4) Now when you've taken the brass key, head towards the cooker's guild and the wheat farm.
5) Keep moving ahead and until you reach a place where you'll see goblin level 5 and a small house with exclamation mark on it.
6) Enter that house with the help of the Brass key.
7) Climb down the stairs and you'll find hill giants and zombies.
8) Don't go towards the Zombie side, go towards the Hill giants area.
9) You'll find a Mysterious entrance.
10) Enter that.
---
When you've entered in there, collect all the limpwurt roots, for further help you can refer to my previous guide on the Topic:"How to be Rich". After going through my previous tip, do collect limpwurt roots, and side by side kill the hill giants as they're level 28, and give us a lot of experience when we kill them. Also when you've killed them, you'll receive big bones, which you can either burry or sell. Anyway or the other you'll make profit, but if you go by my advice then you should surely go for the limpwurt roots as they're available faster than anything else.
There are various other ways too, like if you want to increase your mining as well as your combat, and your combat level is quiet low then you should follow the following steps:-
---
1) Teleport to your home (Lumbridge).
2) When you've reached or spawned at the place, head towards al kharid
3) At the toll you have to pay 10gp which you must have unless and until if you've would have completed the quest which relates the prince of al kharid.
4) Now when you've entered inside, then head to your left side, in the direction of Varrock.
5) Keep going ahead, after some time you'll notice some rocks, and there's the mining site.
6) Now go to the mining site and there you'll find rocks with ores and scorpions of level 14.
---
Now you can just mine and keep killing the scorpions, so your mining would increase as well as your combat level. Also for your convenience there's a bank at al kharid , so when you're done with mining you could go deposit your ores there and when you think that you've mined sufficiently then, you may just sell them or you could smith them into bars, which is again available at al kharid near the bank. So all places are near to you, this implies complete benefit to you.
As an alternative you could even sell these bars and make a lot of money, which most of the people do, like they smelt iron and coal ores to make steel bars and sell them thus resulting in great profit. Most of them even buy ores from the bank and sell the finished bars with a higher value, thus making a lot of profit. You could even use these bars to make swords, kite shields, armour, war hammer, full helm etc.
These would really help you to boost up your account balance as well as an overall shoot up in most of the sectors. There's one more suggestion, and that is if you attain magic level of 43, then you could smelt these ores by yourself only, thus reducing your movement and making things happen faster, you could do this just by standing near the bank.
So these were some really easy tips by which a person can easily become rich in no time, as well as side by side increase his combat level, my acc became level 62 in 3-3 and ½ weeks, so if you follow my formula, you could be a great achiever.
---
These are some of the tips which I wanted to share with you all, hope you like them. If you follow all the steps correctly, then I'm sure that these would benefit you a lot in the future. This was all in this one, please read and fan it only if you like it, any changes or modification you could report to me @ www.fanup.com/users/goku1997 till then good bye. Regards,
Goku
---
---