Skyblock Unlimited Water!!

+ Add

Tip & Cheat
Skyblock Unlimited Water!!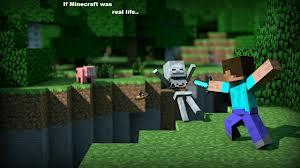 Hey guys, this is Goku and today I shall share this very useful and Tip, which is not known by many, only Pros know it. Thought to share with you guys, so that even you can become a pro! So it goes like this:-
---
What you need to do is follow some real easy steps:-
Kindly note: You must first have a cobble stone generator, so that you'll have cobble, then you can build
1. At the starting, when you spawn on your island you'll see a chest in front of you
2. Now you open it
3. You'll find 2 ice blocks and one lava bucket , but since you've used an ice block and a lava bucket in the cobble stone generator, you'll be now left with one ice block
4.You must have at least 36 Cobblestone block
5.Now build a 4x4 square out of the 32 blocks [2layers one on top of the other)
6. Now the remaining four blocks should be the base, in such a manner that it acts as the cavity
7. You'll see you have 1 ice block and an empty bucket [As you use one ice block and lava in the cobble stone generator]
8. Now place one ice block at one corner of the 2x2 square cavity
9. Now go to the cobble generator, without removing the cobble, use your empty bucket and get the water
10. Now go back to the square cavity and add that water bucket to the diagonally opposite end
11.Now break the ice
12.Now you'll see the water is stable, and is not flowing
This means you've done it
Enjoy using the water!!
This is very useful!!

---
Well this was all in this tip, I hope you like it. Do FAN it!! And don't forget to like our Facebook Page! Thank you for reading, Enjoy till then,
~Goku
---
---
---