News on Minecraft 1.7.3 News

+ Add

Strategy Guide
News on Minecraft 1.7.3 News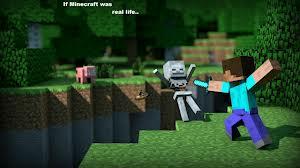 Hey guys, this is Goku and Today I brought you latest news about the 1.7.3 update which is about to happen this week end. So I thought lemme check what all they've got.
---
---
Basically in this update, they've fixed many bugs. In addition to that, they've made the distant creations foggy, so if you look far away, you'll see faded creations, making you want to explore more.
---
They've added new Mob Combinations, which is very lethal. The Mob which they've mixed is the Zombie baby, and the chicken, here the Zombie baby is the Jockey and has the full control over the chicken and can direct it wherever it wants to go. Plus as you may know that the speed of chicken is quiet fast, so they would come to you in some seconds and start attacking you. They fixed the positioning of the jockey on the chicken which looks much better. Although if you've seeds, the chicken would follow you, and lay eggs, but ultimately the 99% control of the chicken goes to the Zombie Baby.
---
So overall a nice update, that's going to be up soon. I hope you liked this guide, I hope to provide more, if any problem with the text kindly contact me at fanup.com, till then stay tuned at Fanup for more such amazing news!! Thank you
---
~Goku
---
---