Minecraft Travel: Mine carts & Railways

+ Add

Strategy Guide
Minecraft Travel: Mine carts & Railways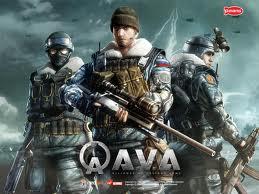 Tired of walking from one base to the other in Minecraft? Dont know anything about Mine Carts in Minecraft? Then you need to read this. Mine Carts are an item in Minecraft you can build by placing a row of Iron Ingots in the bottom row of your crafting bench, and then in the middle row place an Iron Ingot on each side, leaving the very middle empty. This should now allow you to create a Mine Cart.
Before you can move anywhere though you will need to create and place some Rails. They can be crafted in the the crafting bench by place Iron Ingots down the side of each row, and then simply put a stick in the middle, this will allow you to craft a Rail. They are pretty expensive, and a decent railway requires a lot of tracks, so stock up on iron to make a lot. You will need six Iron Ingots for every block you wish to travel.
Now if you wish to travel far you will need to include some Booster Rails in your Rails to keep up the speed of the cart. With out them the cart will lose its speed and stop, and you may not be able to travel all the way to your destination. To avoid this you will need to place Booster Rails about every eight to ten blocks, with normal Rails in between. It is also best to place about two or three down in a row to make sure there is no slowing down.
Booster Rails can be crafted using Gold Ingots, Redstone Dust, and Sticks. They are pretty expensive as Gold is hard to find and Redstone Dust can only be found in lower levels. Once you have got a good amount of each head back up to your crafting bench and place three Gold Ingots on each side of the crafting bench going down, place your Stick in the middle, and then a piece of Redstone Dust underneath.
Also note that Booster Rails need a Redstone signal to be activated, so along every strip you must place a Redstone Torch or a Lever to activate them. You will know if its activated when it lights up red. You may also want to place Torches along the Railway to make sure no Mobs spawn around it and get in your way while your riding it.
If you do not want to push and click to get from one end to the other (Doing this, the Cart tends to leave without you) you can make a Cart Launcher. To build one go to one end of your Railway, and place down a strip of three Booster Rails. Now build a two block high 1x1 on the outside of the middle Booster Rail. Place one block behind it. Place some Redstone Dust on the blocks you just placed and wire it to the booster rails. Place a Button on the top Block facing the Railway.
Repeat the same thing on the other side and you can now simply use your Mine Cart Railway by placing a Mine Cart down on your Off Booster Rails, hop in your Mine Cart, and click the button to launch yourself off. Want to use it to send items? Build a Storage Cart by adding a Chest into the middle of the normal Cart recipe, and send it along your Railway! It will be waiting for you next time you get to your other base.
---
---