Minecraft: Pocket Edition, My Opinion

Minecraft: Pocket Edition, My Opinion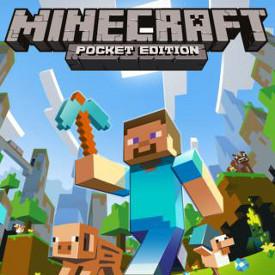 Minecraft: Pocket Edition is the mobile version of the indie smash hit Minecraft. It has the same basic mechanic, placing and destroying blocks in a generated world. But the controls have been tweaked for touchscreens: tapping on the screen places a block, and holding down the button for slightly longer destroys it again. Between that and a small library of block types, you can level mountains and create huge sculptures.
In Minecraft: Pocket Edition's early days. There was only creative mode. Now there is a survival mode with tools, mobs, and health. Although the gamemodes are not as complete as the PC version, it's a good substitute for on-the-go gaming. But the PC version is the better one to go for.
The best feature, however, is the multiplayer functionality. Users of either the Android or the iOS version (it's cross-platform) can allow other people on the same Wi-Fi network to join the game, meaning you can build your dream home together, or destroy each other's work mercilessly. It's occasionally buggy, but incredibly fun, and worth the price of the app alone. This applies especially on a long train or car ride (if someone has an Android or Apple phone with Wi-Fi hotspot capabilities).
In conclusion, Minecraft: Pocket Edition, is a great on-the-go version of Minecraft on PC. But Pocket Edition doesn't stack up to Minecraft on PC at all. If you haven't played any version of Minecraft, go for the PC version. Please comment on whether you agree with me.
---
---