Fizz - The FisherMan

+ Add

Strategy Guide
Fizz - The FisherMan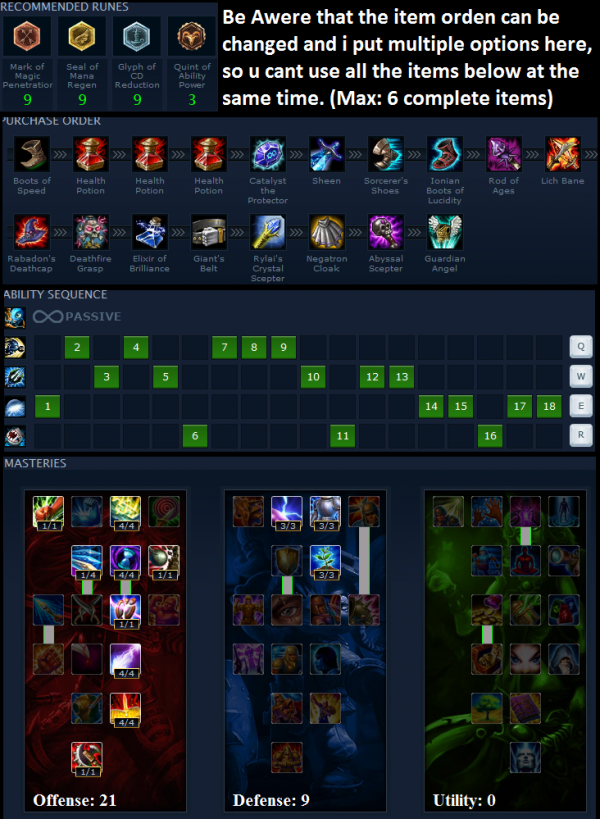 Hello FunUp Fans This Is WHZ Vyrus And ill Show you a short version of my fizz building (this is the build that i usully do in rankeds but this is just an exemple of what u can do and what is fizz is all about).
------Pros--------
•Great handling.
•Burst high.
•Spell that makes 'Untargetable."
•Two "Dashes".
•" CC " relatively strong.
•Fun to play.
•Passive that avoids the " minion block" in time to flee or chase.
------Cons---------
•Squishy.
•Melee ( which makes the farm against a mage ranged harder)
•Nuke dangerous.
---------Explanations of skills-----------
"Passive"
Nimble fighter - Fizz's dexterity allows him to ignore unit collision and take 4 / 7 / 10 / 13 / 16 / 19 less physical damage from basic attack.
"Q: Urchin Strike "
Fizz dashes through his target, dealing normall attack damage plus 10 / 40 / 70 / 100 / 130 (+70% of ability power) as magic damage. This ability can trigger on-hit effects.
"W: Seastone Trident"
(Passive) Fizz's attacks rend his enemies, dealing 30 / 40 / 50 / 60 / 70 (+35% of ability power ) plus 4 / 5 / 6 / 7 / 8 % of the target's missing health as magic damage over 3 seconds.
(Ative) For 5 seconds, Fizz's attacks deal an additional 10 / 20 / 30 / 40 / 50 (+35% ability power) magic damage on hit and apply Grevious Wounds to his target, reducing incoming healing by 50%.
"E: Playful/Trickster "
Fizz hops toward your cursor onto his spear, becoming untargetable, and then slams the ground dealing 70 / 120 / 170 / 220 / 270 (75% of ability power) magic damage to nearby enemies and slowing them by 40 / 45 / 50 / 55 / 60% for 2 seconds.
Reactiviting this ability while Fizz is on top of his spear, causes Fizz to jump again towards your cursor and deal 70 / 120 / 170 / 220 / 270 (75% of ability power) magic damage in a smaller area to nearby enemies, instead of slamming the ground.
"R: Chum the waters"
Fizz releases a magical fish toward a location that can bind itself onto enemy champions, slowing their moviment by 50 / 60 / 70%. If the fish misses an enemy champion, it will remain on the ground for a brief time, binding to any enemy champion walking over it.
After 1.5 seconds, a shark erupts from the earth, dealing 200 / 325 / 450 (100% ability power) magic damage in a large area, knocking up the target the fish is attached too, knocking other enemies aside and reducing the moviment speed of all enemies hit by 50 / 60 / 70% for 1.5 seconds.
---------Game Phases----------
" Early Game "
THE early game of Fizz is a little stopped by him be melee and the enemy, possibly ranged. The essential is farming and do, as before, its Philosopher, that will be sold in the future. Do not try to nuke his enemy up to pick up the full combo, which will be at Lvl 3. At lvl 3, the combo would be ideal: W>Q>E. If the enemy be with little life, a hit and Ignite. With the ultimate, your combo would be: W>Q>E>R>Ignite, which most of the times, you will ensure the kill
"Mid Game"
Fizz is a character with a extraordinary mobility, then it is important take advantage of it. THE skill E have a cooldown relatively low and is great for leaks fast, by squeezing the key and twice quickly. In mid game, items of AP of FIZZ begin to be made and his damage to increase greatly. Always focus on the Squishies enemies, who are generally the AD's Carry and the AP Carry. Using the W>E, not wasting the E for a possible leak. If the target is with little life, use your R>Ignite, and run with the E.
"Late Game"
THE late game of Fizz is exceptional, and this is where he shines. Its function is always focus the carrys enemies, because its high mobility allows this. But be careful and always leave the tank in its team begin the Team fight.
"Ganks"
The ganks of Fizz always start with the W>Q>E for Slow. Because of their mobility, the gank becomes very versatile and easy. THE Slow of R is very strong and the Knock Up very useful. If the E is available, Tower Dive without fear.
Ok so This is it.... I decide to Translate My Guides And Put Them Here but be awere that this is the short version... the long version have a lot of images and like 4 pages of guiding. I put here the important things about fizz and try to resume my guide and make it easly to read. Hope u like it...
---
---