Ijji GunZ: How to earn some fast and easy bounty

+ Add

Tip & Cheat
Ijji GunZ: How to earn some fast and easy bounty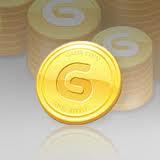 Hi and its camelolz here again. This time, its about bounty points - the official currency to buy GunZ in-game items.
You usually need a lot of fast and easy bounty points just for some new and strong weapon after you leveled up. But the problem comes, YOU DON'T HAVE SUFFICIENT BOUNTY POINTS TO BUY THE IN-GAME ITEM YOU WANT!!! Whats the way to deal with? Its pretty easy but just a tip here: You should NEVER buy items, go sell it and buy it again when you are need in bounty. This will definitely waste your bounty. If you think you have too much bounty, you can do that by buying some weapons you like, mostly the low level items that you want to fool around with, then sell it for a lower price after you finished playing with it. Feel free to waste money if you hit a certain level that you don't really care about your bounty as nearly all the best bounty items are in your inventory.
Okay to the main point - how to earn fast bounty. Usually you earn bounty in the "Quest mode". A new quest mode "Challenge quest" has faced the public. For "Questing" modes, there are 2 choices. What if you dislike or even hate questing? There's a 3rd choice. Fight!
Route 1: (Note: This quest mode may take up some time, but if you are able to stay for a bit longer, I do recommend you to choose this "route".) Choose the challenge quest mode. Select the level of game you want. Finish the 6 rounds (Solo/ with a team). You get tons of bounty depending on the level of the challenge quest.
Note on challenge quest: Please note that you will NOT get the reward from the challenge quest if you do the challenge quest without 4 players. Players/users choose this mode usually with 4 players in order to get the reward but since, you are in need of bounty so don't care about the experience points and the rewards.
Route 2: Choose the normal quest mode. Sacrifice "Goblin Skull" and "Goblin Doll" on the platforms in the center of the screen. You should see Fake Goblin King. The speed depends on the amount of players and the quality of players. If you have 4 elite players with the best weapons, it is able to get the Fake Goblin King down in less than a minute. It is fine to do it solo although it IS really easy. Read more details of how to get the Fake Goblin King down here: http://ow.ly/a2Z7y
Note on the quest mode: You can also sell the items you get from the quest(Raw meats etc.) if you grab some. But usually the elite players in the room playing with you will warm you not to kill the NPCs, but only shoot the boss so there's a decrease in percentage of getting the items. If you manage to get them, go to store and sell the items you think are useless for you.
Route 3: Choose a mode that you can fight other players. Usually Team death match, ( Players mostly make the room name "AnD" or sometimes "TDM".) death match, gladiator and team gladiator etc. Aim at some high levels to get killed by you, since killing high levels can gain you more experience points and bounty. (Note: Always remember your aim, like you want to gain mostly bounty or experience points. Don't be greedy :P)
Note when you fight: Always remember your aim, like getting a bit experience points to level up; getting more bounty points to buy some new weapons and items; getting kills more than deaths to make your kill/death ratio look better. When you fight, ALWAYS REMEMBER to make use of walls. To learn more, click here:http://ow.ly/a2ZUp.
Hope this guides helps you on gaining bounty points fast. But, ALWAYS REMEMBER, DO NOT waste every bounty point as every bounty point may help you a lot when you are in an "emergency".
Warm regards, camelolz. Have fun!
---
---