Fruit Ninja, My Opinion

Fruit Ninja, My Opinion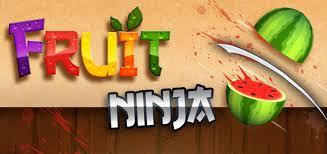 For people new to Fruit Ninja, Fruit Ninja is a mobile game that has you swiping the screen to slice fruit that gets tossed up by some invisible source, with the goal being to slash as many fruit as possible. Classic mode only lets you miss slashing 3 fruits before it's game over, all the while trying to not slash bombs that get tossed up which cause you to lose instantly. Then there is the Zen mode, which gives you 90 seconds and removes the bombs to try to slash as many fruit as possible. Both modes also have a combo system where slashing 3 or more fruits in one swipe gets you bonus points.
The game is simple and addictive. It's the kind of basic mechanic anyone can pick up and enjoy in seconds, and keep playing for hours, especially in Zen mode, where the quest for high scores can keep you playing for long periods of time. You can also share with friends either by sniping high scores or by challenging them directly online with a multiplayer mode.
For such a basic game, the 3D graphics are luscious with fruit splattering their juices gruesomely across the background. As an added bonus, random criticals can be triggered, adding significantly to your score. For those on the go, iTunes is supported for background music, making this a great title to load up for a quick play.
Fruit Ninja is an addictive endless title that tries to keep things fresh by mixing random level progression with increasingly complex patterns. What could have easily been another 'toy' app is transformed in to something that tests your patience and your reflexes with its simple gameplay. A 'refreshing' title for fans of casual endless games.
---
---