Conjurer - Traits and Quest Abilities

+ Add

Tip & Cheat
Conjurer - Traits and Quest Abilities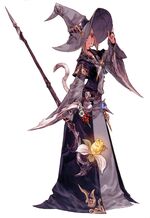 Hey guys idiotstunt here and today I will tell you about the conjurer's Traits and Quest Abilities. So here we go:-
TRAITS

Name

Level

Description

Greater Healing

8

Increases healing magic potency by 8.

Greater Enhancing Magic

12

Increases enhancing magic potency by 8.

Enhanced Magic Accuracy

16

Increases magic accuracy by 8.

Auto-refresh

20

Gradually regenerates MP.

Proshell

24

Increases magic defense gained from Protect.

Greater Healing II

28

Increases healing magic potency by 10.

Enhanced Blissful Mind

32

Increases speed of Blissful Mind accumulation.

Graniteskin

36

Increases efficacy of Stoneskin.

Swift Sacred Prism

40

Reduces recast time of Sacred Prism by 30 seconds.

Swift Shroud of Saints

44

Reduces recast time of Shroud of Saints by 60 seconds.

Enhanced Raise

48

Causes Raise to no longer inflict enfeebling effects.
QUEST - ABILITIES

Ability

MP Cost

Type

Recast/Duration

Presence of Mind

None

Enhancing

300 sec

Removes cast time and recast time of next spell.

Varies

Enhancing

5 sec

Grants healing over time effect to target.

Varies

Healing

10 sec

Removes one enfeebling effect from a target.

All (requires a minimum of 280MP)

Damage

300 sec

Consumes all MP to deal damage to enemies in range. Chance to inflict Bind.

None

Healing

900 sec

Restores HP of all party members within range.
So here I end with my guide and i promise I will come back and till then Cheers @Idiotstunt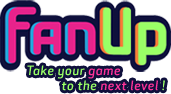 ---
---