~ Uber Boss Guide ~

+ Add

Strategy Guide
~ Uber Boss Guide ~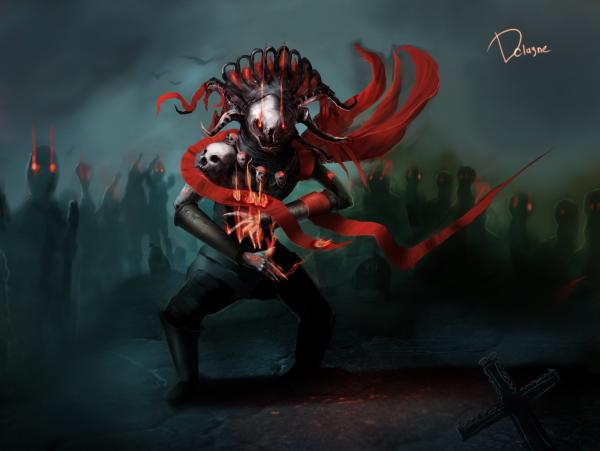 ~~ Introduction ~~
For this guide I will assume that the reader knows absolutely nothing about the Uber Boss process, because I'm sure there are some people who do not.
____________________________________________________________
________________________________________
~~~~~ Table Of Contents ~~~~~
________________________________________
1--> Introduction
2--> Uber Requirements / Suggestions
3--> The Fights
4--> Reader Q & A
________________________________________
____________________________________________________________
~~ Getting the Keys ~~
In order to begin fighting Uber Bosses for the ultimate goal of getting a HellFire Ring, one must first make "Machines". These machines are made by gathering keys from Acts 1, 2, & 3, and making it using a plan found in Act 4.
To get the keys, you must kill the designated "Key Warden" in the first 3 acts. Each warden is unique in fighting style, appearance, and difficulty. Each warden also drops a key unique to that act (meaning key drops are not "random" in the sense that in order to get the Key of Destruction, you MUST kill the Act 1 Keywarden).
Following the rules of MP level, the wardens will have a better chance of dropping the keys at higher MP levels (10% chance at MP1, 20% chance at MP2, 30% chance at MP3, etc... etc...). It is suggested for most people to do "key runs" at MP 2 or 3 (if you can), because MP0 and MP1 require a fair bit of luck or a fair bit of trying to get a key.
Note: Always get 5 stacks before attempting to kill the wardens.
Act 1 Key Warden:
Location - Fields of Misery
Difficulty - 3/10 (relative to the average elite pack [assuming the average elite pack is a 5/10])
Special Attacks - Jailer/Molten - he also throws spears and launches a circular radius of fire balls at all players.
Key Name - Key of Destruction
Act 2 Key Warden:
Location - Oasis
Difficulty - Differs --> Range Chars - 10/10 ..... Melee Chars - 4/10
Special Attacks --> Vortex/Mortar/Electrified/Missile Dampening - He also spins and reflects projectiles back at players
Key Name - Key of Hate
Act 3 Key Warden:
Location - Stonefort
Difficulty - 5/10
Special Attacks --> Teleport/Frozen - He doesn't cast the standard frozen, he instead drops frozen bombs from the sky that don't actually freeze you, but slow you and deal substantial damage
Key Name - Key of Terror
Act 4 Plan Keeper:
Location - Silver Spire Level 1
Difficulty - 9/10
Special Attacks - Jailer/Knockback/Nightmare - He also casts a curse attack that reduces all healing effects (regen/LoH) by 75%. He can also cast a large circle of fire that hurts anyone who is inside it.
NOTES: Only need to get the Machine Plan ONCE, and beware of this warden. Suggested to run on MP 1 or 2
Warning: Act 4 is NOT friendly to anyone. Beware of hard mobs and difficult elites on your way to getting 5 stacks for the Keywardens.
___________________________________________
Once you have all 3 keys + the plan, teach the plan to your blacksmith and the Infernal Machine should be under the weapons tab.
~~ Uber Boss Requirements/Suggestions ~~
It is suggested that a player is COMFORTABLY farming that at any given MP level before attempting the uber bosses at the MP level above it.
--Meaning: If I am comfortably farming MP3 before I start attempting MP 3 or 4 ubers.
Note: Always get 5 stacks before fighting the uber bosses.
-- It is also suggested to kill the Act 1 keywarden during this point, as you're already in the act with 5 stacks
Note: All ubers have 8 minute enrage timer
_____________________________________________________
~~ Suggested Teams ~~
*Always run with 4 players. Not only will it help in the process of killing ubers, but it will also allow all players to maximize their chance at a ring by having everyone provide machines to the run*
Teamate 1 - A tank. Doesn't have to be a cookie cutter tank barb, but someone who can take enough damage to distract 1 uber for 80% of the fight.
-- Likely a Barb or Monk
Teamate 2 - A crowd control character. Someone who can stun or lock down one of the ubers
-- A cm/ww Wiz or a monk using a stun fist. If this slot is being filled by a monk, he/she MUST be running conviction for the team DPS boost
Teamate 3 - Balanced DPS Character. Usually best filled by a strong character who is slightly more offensive than they are defensive, but can still take a hit or 2 if they must
-- Almost always best filled by a Witch Doctor for team buffs and overall DPS diversity.
Teamate 4 - All out DPS. Someone who is packing some serious damage and can also live through a mistake or 2
-- Almost always best filled by a DH or a well geared offensive wizard
___________________________________________________
~~ Suggested Team Specs ~~
Anyone looking to run ubers above MP4 should have about 500k unbuffed EHP each, and a combined team dps of 250-300k+ (Before conviction).
___________________________________________________
~~ Getting Started ~~
Once you have a few machines (suggested 3), find a well geared team who all have similar amounts of machines. Meet up and open up an Act 1 Chapter 10 (if it is not chapter 10, you cannot fight ubers) game on your desired MP level.
Once in the game, the best route is normally to clear festering woods for 3-5 stacks (depending on the amount of elites/events outside), and then proceed to the Fields of Misery for the final few stacks + the keywarden.]
Note: Save important shrines along the way (protection/frenzy/Empowered)
Once you have 5 stacks and your team is ready, proceed to the house located to the right of the merchant/healer (just north east of the blacksmith) and break down the door.
Once inside, someone must right click one of their machines and 1 of 3 random portals will open...
~~ The Fights ~~
Realm of Discord - Skeleton King + Magda
Difficulty - Hardest for Range/Low EHP Characters
Strategy:
- All 4 players MUST pile Skeleton King. He is a massive threat to everybody's safety. The CM/WW Wiz or Stun Monk should be trying their best to lock him down
- Keep a close eye on Magda. She will be periodically dropping Arcane beams and locust swarms.
--- Alone this aren't overly threatening, but several beams or a locust swarm + a Skeleton King homerun swing could be the end of your character
- Once the Skeleton King is downed, everyone should proceed to fighting Magda
- Do NOT get her trapped in corners, as she will often just drop 2-3 arcane beams at her feet and make it near impossible for certain players to get in and damage her.
--- If she is trapped in a corner of one of the staircases at the southern corners of the map, everyone should pull back (Witch Doctors and monks should get their pets/allies off of her) and wait for her to come back into the open
- Much like her actual Act 2 boss fight, at 3/4 - 1/2 - & 1/4 life, she will put up a defensive orb and summon berserker demons. Swiftly kill them to have her drop her shields and begin to kill her again
--- Make sure to stop hitting her when her health stops moving, there is a bug where if you continue to proc CC effects on her she will just keep fighting and not summon demons
A successful drop will result in a Spine, 1 of the 3 parts needed to get a Hellfire ring.
__________________________________
Realm of Chaos - Ghom and Rakanoth
Difficulty - Easiest of the 3 Fights
Strategy:
- The tank should immediately rush to Rakanoth and begin fighting him, keeping him as far away from Ghom as possible.
- The 3 other characters must begin killing Ghom as quickly as they can, hopefully preventing him from casting too many poison clouds
- Once Ghom is dead, all 4 players should promptly kill Rakanoth.
--- Rakanoth will occasionally summon Soul Rippers/Lashers in packs of 2. Simply have one of the DPS players kill them of they get in the way of killing Ghom.
A successful run should result in a Devils Fang Ring part
______________________________________________
Realm of Turmoil - Zoltun Kulle and SiegeBreaker
Difficulty - Relatively difficult, mostly due to ZK. Most likely boss fight to hit enrage timer
Strategy:
- Like before, the tank should immediately rush Siegebreaker and take him out of the equation
- 3 DPS characters should be on ZK, with the cm/ww or stun monk trying their best to prevent him from casting his spells
--- He can teleport and vanish for a few seconds at a time, reappearing across the map
---- He can cast slow time, this is a SERIOUS slow down, it is 10 fold more effective than his Act 2 slow time
----- He can cast fire balls that deal relatively harmful DPS
------ He casts his roof collapse that can easily reduce a ranged class to 1/2 life
------- He casts tornados that deal SUBSTANTIAL damage and should not be taken lightly. Keep an eye out for them.
- Do your best to kill ZK as quickly as possible, and then all 4 players can finish Siegebreaker
--- Warning: As in his Act 3 fights, he reflects damage. Careful high DPS range characters.
- DO NOT stun/freeze SB while he has a teamate picked up. Said teamate can take damage form lingering ZK tornados while in the air
A successful Run should result in a Vengeful Eye
________________________________________________
Once you have all 3 parts, go to Act 2 and buy the ring plan (costs 2M, only need to buy it once) off the little girl merchant in town. Craft the ring with the gem crafter.
You have a choice of what main stat you would like and the ring will automatically roll that stat + 35% EXP + 4 random properties. It also automatically rolls its "fire ball launch" affix.
This Guide belongs to http://us.battle.net/d3/en/forum/topic/7198960971
Thank You,
SatYame
---
---


hxmyw
posted 2 years 44 weeks ago