Sky High Summer
FanUp.com bring you:
"SKY HIGH SUMMER"
WINNERS!!:
1st Place: Hypermaggot - Osmaw Close Call

2nd Place: silentwarrior - Blown Away

3rd Place: patriota99 - Jump Shot on Turbine

4th Place: mrflasha - No Gravity

5th Place: bardhb - Polar Punch!
This summer blast your enemies and your friends Sky High with FanUp "Sky High Summer" Video and Screenshot contest!

Or have you ever been killed by an enemy in such a remarkable way that you couldn't even be upset because you were too busy being impressed? Have you ever landed the perfect nade toss and sent someone over a building? Well that's the kinda stuff we wana see, very very big hilarious booms! The very best sky high blasts will win a stack of FanBucks!, which you can use to buy Aeria points, Ultimate Game Cards, and G1 Credits in the FanUp Marketplace!
Here are a few games you might like just to name a few!
Rules:
1. Screenshot/Video must belong to you.

2. You can enter as many times as you like, but may only win one prize.

3. When posting videos, you MUST include the contest name in the description for it to be considered a valid entry.

4. Entries will be judged on the 'OMG factor', humor, style, skill, luck, quality of picture as well as number of Fans collected from around the site (making fake accounts to fan your own stuff will get you nowhere).
5. To enter please submit screenshots or videos to the proper section on this page.
6. You may use footage from any free to play game on the PC. So take your pick!
Awards:
1st Place: 2500 FanBucks ($25)

2nd Place: 2000 FanBucks ($20)

3rd Place: 1500 FanBucks ($15)

4th Place: 1000 FanBucks ($10)

5th Place 500 FanBucks ($5)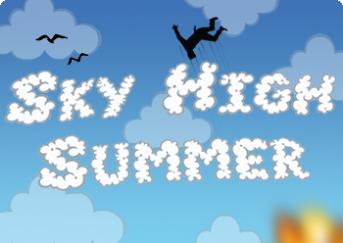 _________________________________________________________

Contest Entry Cutoff Date: 7-24-13
Winner will be announced at that time.
how

Fans (0)

Comment (0)

So your just giving money to whoever wins cool I wanna win know...

tooo late for posts? i dont see any down below, so possible extension?...

I tried to Embed my contest page with my video and it doesnt work. Anyone...
Hey guys. I was just wondering if any other games are allowed, because I...

Just wondering because i didn't see it in the games list above. I have...

So I entered some pics into this contest, but then I realized I didn't put...