Fruit Ninja Combo Blitzing

+ Add

Tip & Cheat
Fruit Ninja Combo Blitzing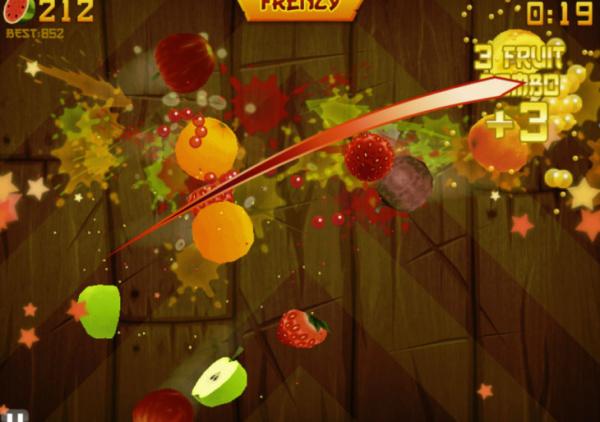 In order to get highscores on Fruit Ninja (specifically on Arcade mode, on the most recent version), you not only need to slash all the fruit, you need to slash it at the same time. This is all because combos win the game. You may instinctively slash at a fruit as it comes on the screen but you desperately need to get out of this habbit. For, most of the time, if you just wait for a few seconds, another fruit will appear on the screen, and another etc. You can then start to get combos and more points. The combo bonuses go like this:
Combo Blitz (+5)
Great Blitz (+10)
Awesome Blitz (+15)
Super Blitz (+20)
Hyper Blitz (+25)
Unbelievable Blitz (+30)
As you can see, an Unbelievable Blitz is worth 30 points and that is what you should aim for. By the time you get to Unbelievable Blitz, you will be on at least 350 points. Hopefully, you will have about 30 seconds left, and this is where the points come in. You will also get "Combo Master" or "Combo God" as a finishing bonus, which will push you up 35 or 50 points as well.
All you need to do is sustain this Unbelievable Blitz (keep getting combos, don't hit any bombs) and you can get extremely high scores. I myself have got 1150 and I am sure I could do a little better.
---
---