Cabal- Force Blader

+ Add

Strategy Guide
Cabal- Force Blader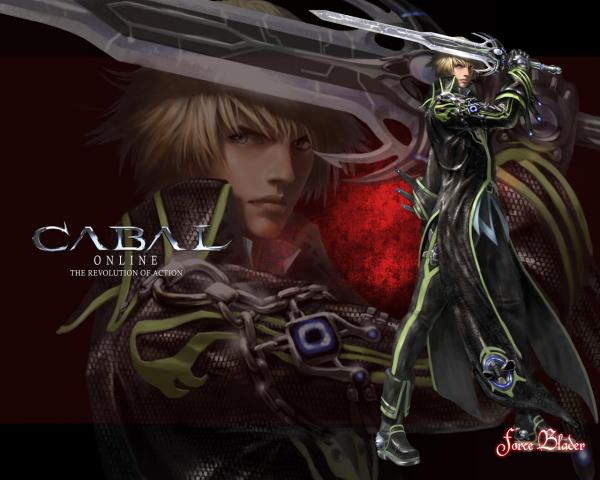 The Force Blader is one of the most versatile class in the game. Even if not capable to do serious damages it cover this lack thanks to the impressive speed and also thanks to the fact that it has the longest Stun skill in the whole game. Infernal Stigma is the skill and could be learned once reached the Skill Level at A- Expert and its mostly an essencial skill for the PvP.
_
The Force Blader is mostly a class that point on the attack speed since it does a very low amount of damage by single hits, but does impressive damages by several and fast attacks. So, due to this fact most of the stat points must be assigned on the Dexterity (DEX).
_
It is also true that at the lowest level it is pretty hard to level up, since it is pretty difficult killing mobs by doing low damages, also due to the fact that the Force Blader's low level skills are weak but them also start to be pretty fast. Another problem will occur when reached the level 80, since most of the mobs that could be fighted at this level gives a very low amount of exp; but if the player keep training this class once reached the level 100 is able to finally access to dungeons that will host stronger mobs that gives a fair amount of exp, everything could also be done by solo with very low risk of loosing exp; so definitively good to boost your character.
_
Once reached the level 140, you should have at least VIT at 315 and STR at 315 and all the remaining stat points should be assigned to DEX, since Dexterity represent nothing that the strength of the Force Blade and an high amount of Dex will access to weapons and equipment of the last type even with +6 or +7, that are very strong.
So, at the lowest level the best is to don't buy nothing, since until level 100 all the weapon/equipment dropped by mobs or as reward for completing questsare good enough. After the level 100 the weapons/equipment start being very good but also really expensive, so starting earning money and keeping them until level 100 is the best solution. Another important tip is also to buy as much skill possible by other players' markets and also to buy skills at Bloody Ice auction house , in order to have some good skills at lowest price.
_____________________________________________________________________________________________
Skills
_
All the starting skills until level A-Expert are useful but never have to be upped to level 20, it's better upping them to level 9~12, since most of them will be deleted in order to make space to the new skills which are way more stronger, also putting too much points is nothing that spending a lot of money, in order to have them back.
_
Those are the skills from A- Expert to Trascender:
_
Attack Skills
_
Infernal Stigma: The most useful skill in PvP. This skill will immobilize the enemy for a very long time which gives you the chance to use other skill attacks.
Suggested Level 9: in combo you must know it's reloading time, but to make more damages it can be level up more.
_
Abyssal Crytal: This skill is pretty interesting, since it basically has his strength in the attack range, even if it follow a straight line this is very useful in PvE.
Suggested Level (No): the level of this skill is not important since it is mostly used in PvE.
_
Force Impact: This skill is very useful in PvP as well as in PvE, since it hits all the enemies in a 3 meter area and have also a bonus that will subtract certain amount of HP per second to the enemies. Mostly useful for PvE since it is pretty slow to reload.
Suggested Level 12: At this level it's reloading time is exactly the same as the Infernal Stigma as well as its stun effect time.
_
Infernal Impact: One of the most powerful skill of the Force Blader, it is really fast and useful both in PvP, both in PvE. Used in combos this skill is devastating, especially due to the malus effect of affecting enemies ATK, DEF and HP.
Suggested Level 9: The reloading time of the skill are very important since this skill is mostly used for combos.
_
Assassinate: A very strong and fast attack that does very impressive damages. Thanks to its high Stun level the enemy has not even the time to react.
Suggested Level (9): It could also be upped some more
--------------------------------------------------------------------------------------------------------------------------------------------
Buff [All to be brought at level 20]
_
Earth Guard : It gives +29 DEF, useful in PvE as in PvP.
_
Aqua Vitality : It gives 100 HP & MP and gives a recovering of 6 HP & MP per second.
_
Wind Movement: It gives Attack Rate +620 and Defense Rate +310.
Lightning Blade: It gives Attack +49, Critical Dmg +10% and Critical Rate +15%
_
Resist Intension: It gives +10% Resist Down, Resist Knockback and Resist Stun. It's not needed to be upped to level 20
--------------------------------------------------------------------------------------------------------------------------------------------
Debuff [All to be brought at level 20]
_
Guard Break & Blind: Those two skills are to be chained and are really useful to decrease enemy Attack & Defense Rate.
_
Lower Defense: Pretty useful skill that will lower the enemy DEF. Useful in PvP, less in PvE.
_
Enervation: Don't learn this skill, it can be used only in PvE and it's unuseful.
_
Execration: An important skill that will block the enemy, to be used in PvP as well as in PvE.
_
Hard Luck: It lower the enemy Critical Rate and Critical Damage.
_
Darkness: Useful especially against Archer and Wizard due to the fact that lower the enemy range, really useful in PvP.
_
Mana Freeze: Impressive skill that will lower the enemy MP, thing that will block most of his skill in PvP
_
Field of Enervation: As for the name it's really similar to Enervation but it is way more useful since it can cover a wider area, so more enemies could be hit.
_
Field of Execration: Similar to Execration, but with a wider area.
_____________________________________________________________________________________________
Equipment
_
The Equipment is regarding high level characters. It also should be useful both in PvE, both in PvP, here is it:
_
Terragrace Suit with 7% Sword Amp +6/+7 (or Mithril)
Terragrace Boots with 7% Sword Amp +6/+7 (or Mithril)
Terragrace Gloves with 7% Sword Amp +6/+7 (or Mithril)
Terragrace Helmet with +10 Critical +6/+7 (or Mithril)
2x Earring of Vampure
1x Ring of Luck +1/ +2
Epaulette of Fighter or Guardian
_____________________________________________________________________________________________
Battle Mode
_
Battle Mode are special skills that activate powers of the Force Blader that usually can't be used. The Battle Mode 1 is a Mode that point mostly on the sword and cannon attack, are the primary magic skills that become extremely powerful Buffs that will greatly enhance the Force Blader .
Instead the Battle Mode 2, offers only a skill called Plasma Cannon that will emit a powerful cannon attack; but if charged the character will do a sword attack that will eliminate all the enemies.
_____________________________________________________________________________________________
_
So definitively the Force Blade is one of the best class, but it also sure that in order to obtain this class at the highest stats there are need time to exp it, as well as accurated choices when assigning the Stat Points.
---
---