Why AVA is the best F2P FPS game in the world.

Why AVA is the best F2P FPS game in the world.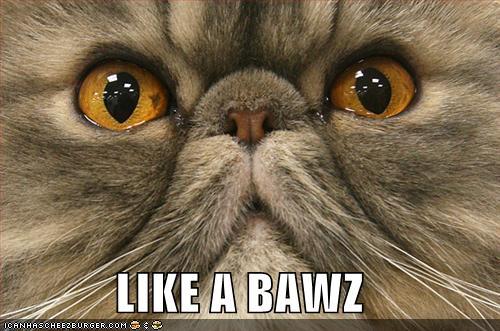 AVA is clearly the best of all. Period.
-
AVA is the bawz. Period.
-
This article shows you why AVA is the best.
First I'll tell why AVA is good:
-Awesome graphics (comparable with Call of Duty's or Battlefield's graphics when AVA's are maxed out)
-UNIQUE:
Clan system
Game modes (Escort, infection and convoy, pretty sure they're unique since I've never seen a gamemode that is comparable with those 3 (I've seen in CA (Combat Arms) a quarantine mode but those modes don't have spores or a female (stronger)))
Weapon modification system
Armor (and accessories) system
Maps (Well the map itself and the elements of it like doors, bridges, explosives etc.)
---
Now I'm going to compare this game with its rivals:
Combat Arms? Mwehh, WAAAAAAAAY more hackers than AVA, since AVA got a hacking program on www.Unr******.*** (Not going to tell) it's being hacked, but GMs are too lazy to take down that hacking program/site… But still. AVA is better with hackers than CA and anyway: AVA's graphics are way better! And the animations actually fit –" PS. You need to pay to play good, or 41928479835 hours of gameplay for a permanent decent weapon. Or 12742 hours to have for 7 days a decent gun…
-
War Rock? Old and failing graphics, and you NEED to pay for this game to actually win matches, or be EXTREMELY pro.
-
Soldier Front? Graphics are pure failure and this game is seriously not-available for beginners… I am like 10 kills and 1 death in AVA, COD (and Battlefield) will be 20 kills and 0 deaths, Counter Strike is for me a 5 kills 5 death, so I am a decent FPS player but this game seriously only contains Korean lagging pros that headshot you from across the map with a pistol.
-
Wolf Team? This game is outdated.
-
GunZ? Requires waaaaaaay to much practice to do simple things, and the game isn't even a FPS , it's a TPS, so kind of imbalanced, you can be on the corner of a wall and see what is behind that wall thus possible to prefire people.
--
Well, those are the F2P FPS games that are rivals of AVA, I know other F2P FPS but they aren't really comparable to these games (in size and number of players).
--
Really. You should try AVA.
Here's a beginners guide to AVA:
You start the game, get a name and say YES DO THE TUTORIAL BECAUSE IT AWARDS LOTSA MONEY!! DO IT… after the tutorial accept the bonus thingy and follow these steps:
Find a server thing button-ish and click to Europe or USA East (not west since no-one plays in west)
Click on the 1-5 channel (not pvp or 1-10) and if I'm right it shows up a beginners quest thing (or even before this) and DO that, scroll over the maps that are available (if none, goto 1-10 channel) and find Cold Case, do those at least 10 times and use everything you have (Pointman, Rifleman, Sniper, Pistol, Grenades etc.) and if I'm right you're done with the beginner quests that reward money (euro) that's really useful for later, now go to your inventory with that big button shop/inventory and look at the things! Play more DEMOLITION and see if the game is awesome, but DON'T FRIGGEN SELL ANY WEAPONS NEVER EVER. That's it. These are the most mistakes noobs make, but the rest is a known for me and a question for you (ex. What modifications are the best). Goto my page (fanup.com/users/raytiger3) and ask all away, I will answer them, but you know I also have A LOT of other guides with modifications, tactics etc.
PLAY. AVA. OR. I. KILL. YOU. D:<
---
---

I think this game is a bad game because is a "normal" game and not have fun game :\
Mirio
posted 7 years 18 weeks ago

dude sf is not as big as AVA and ijji is still working on the graphics part,so sf is better, no offence to you or AVA, but still it was my point of view.