Most OP Guns Must Have!!!

+ Add

Tip & Cheat
Most OP Guns Must Have!!!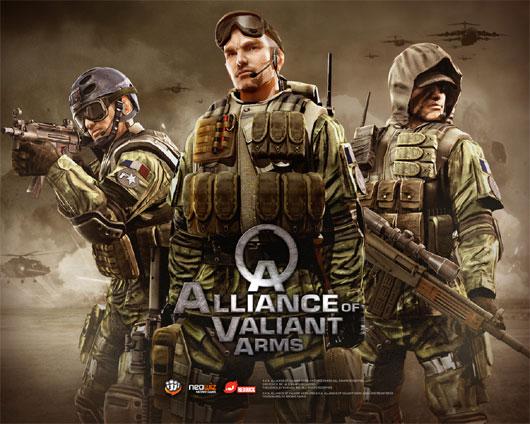 Hi guys Im back and I want to shows and explain you what are the best and why they are the best weapons in AvA. I divided these weapons in 3 categories: pointman, rifleman, and sniper.
::::::::::::::::::::::::::::::::::::::::::::::::::::::::::::::::::::::::::::::::::::::::::::::::::::::::::::::::::
1.Best pointman weapons
1st Price
AK-47 Desmodeus
Also the AK-47 Desmodeus is for me the best pointman gun in AvA because of his good damage (36), his high range for a pointman gun (30) and his high ROF (69)
I would talk about the bloom from this gun; he is exeptionally little.U can run and spray how you want ,you don't need to have fear to see the crossair explodes.
2nd Price
Sr-2m Veresk
Lets talk now about the Veresk, good dmg (33) High RoF (83 with burst barrel) and a really good penetration, but his recoil is like a para for pointmen.
If you can aim and if your team need a pointman, I say it; pick the veresk because his high Dps and penetration can comes at end of all armors in AvA
3th Price
MP7A1
The MP7A1 have the highest RoF (84 with burst barrel and mechanism improvement) and High Mobility (92) who do that this gun is unique in his genre
He have a really nice Headshot Ability, Any recoil and u can easily run and shoot with this gun like a rusher
2.Best Rifleman Weapons
1st Price
SA58 Para
What to say about the para...Its essntially the most powered weapon because of his highest dmg (48 up to 51 with Damage barrel) and his unbelieviable Headshot Ability (Really little crossair)
But warning! As a OP gun he need to have his inconvenients...for exemple his Bloom, never try to rush and shoot with this gun or simply try to spread because u will see exploding the crossair xD
2nd Price
M4A1 Carpio
The M4A1 Carpio is a gun with totally normal stats but what place it in the 2nd place is his fact that he have any bloom and any recoil.However he have a good Headshot Ability too.
I think this gun is really a must have.
3th Place
G36 Alligator
I will place this gun in the leaderboard because of his high damage (37), his accuracy(74) and because is one of the easiest guns to use
His crossair is really little, he has fast no recoil, and an excellent Headshot ability
3.Best Sniper rifles
1st Price
Mad Galil
I place the Mad Galil 1st because of his high Polyvalence, He can be used in all Modes because of his really good damage (85 for a semi) and his high RoF (34)
You can Run and shoot your ennemies down like a pointmen with this sniper, I call him ''Mad Rusher''
But...this sniper sucks really at long range
2nd Place
Mosin Nagant
The mosin nagant have one of the fastest scoping time,and he his really rare to tank a shot from him, he have a good moveshoot and Everyone is affraid to see this sniper ingame
But care if you are fast out of munitions because his reloading is semblable as a shotgun (1 per 1 reload)
3th Place
Dsr-1 or Fr-f2
Also I can't choose which of these sniper is better,because they are all 2 awesome!
The Dsr-1 have a really fast scoping and quickswitching, this is why he can be so op. He have a good dmg and excellent moveshoot, Is for me the best non capsule sniper
We are now coming on the Frf2 ,this sniper have a low chance of Tags(excepted with lyan Armor) and a fast scoping, his another advantage his that price (u can't get a better sniper for the same price!)
:::::::::::::::::::::::::::::::::::::::::::::::::::::::::::::::::::::::::::::::::::::::::::::::::::::::::::::::::::
Also this is the end from my little Tip, also don't lose your euro by trying to get a sidewinder or a Hawkeye. Here are really the most Op weapons from the game.
If u like this don't forget to Fan it^^
Exerath
---
---