Bonsly's steven 10gauge shotgun GUIDE.

+ Add

Strategy Guide
Bonsly's steven 10gauge shotgun GUIDE.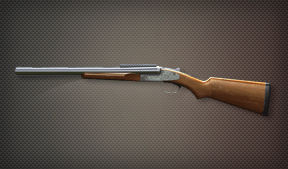 Bonsly's 10gauge shotgun GUIDE.
The 10 gauge dual barred shotgun is one of the newest weapons in the (Korean) version of ava,it's a very powerful shotgun.
The 10 gauge is a dual barred shotgun with only 2 shells, however its damage is super high making a well-placed shot lethal at multiple ranges.
The pros and cons of this gun:
Pros
High damage
Fast reload
Wall bang capacity
Ridiculous ohko within 10 metres
Manageable recoil
WHAT MAKES THIS SHOTGUN A BEAST = OVER 25METRES 1 SHOT HEADSHOT RANGE!.
No mods
Cons
Only 2 bullets
big crosshairs after multiple shots
costs real money
constant reloads necassary
Recommended mods:
There are no mods for this gun (+)
Tips:
Try to aim down sight and crouch for smaller crosshairs.
Aim for the head,this shotgun is a beast in terms of headshot range (15-25metres)
Do not shoot unless you got your mouse on your target,because you only got 2 bullets.
Get an mag b upgrade (or a) for 2 extra bullets (or faster reload),however this costs real money.
own experience:
i could only get my hands on this gun once on korean ava and my tip is that you should gear up with iyan so you might survive while reloading and a magazine upgrade b ( 4 shells instead of 2 make the gun soo much better),also the headshot range is ridiculous so crouch and scope in and always try to hit the upper chest/body for a long shot headshot kill.
---
---