ava classes

+ Add

Strategy Guide
ava classes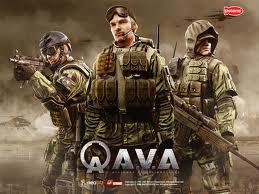 A title that is based largely on the teamwork and consequently a good balance of classes within the team. For this it is essential to get to know all kinds of skills and equipment to exploit the best features of each character according to the occasion.
Know the classes will not only take advantage of the best in different situations, but will also highlight the weaknesses of adversaries, giving way to exploit them to achieve victory with more cunning and strategy.
I picked up and translated from the official website of the information published in relation to the three class types that now we are going to analyze.
Rifle Man
The universal soldier par excellence, suitable for all types of operations and strategy. When you do not know what tactic to use when you do not know exactly what challenges await you when you've got no idea who you face, the best choices is definitely him. Melee or distance, speed and firepower, a soldier well-balanced and capable of anything.
Primary weapons
His main weapon is the assault rifle and good with grenades.
Weaknesses
Although it is well balanced, it is definitely at a disadvantage compared to the Point Man in the fighting at close range and compared with the sniper from long distances. This for obvious reasons related to the gaps due to different equipment, which however can be remedied by greater experience and versatility in the field.
Ability
The learning of various skills allowed him to reinforce the assault rifle, improve the use of grenades and increasing their defense and resistance.
Point Man
Specializing in the attacks from close range, capable of rapid movement, manages to surprise and hitting an opponent from behind. Does not lend itself very well to take certain actions, is extremely unable to finalize an enemy from a distance and spaces in medium / large could easily be shot down before he could reach out and hit the target.
Primary weapons
SMG is his primary weapon and also the only critical use of excellence.
Weaknesses
As mentioned above, its specialization in close quarters makes it an easy target from medium / long distances. Particularly prone to being knocked down by a sniper, may find difficulty in dealing with a Rifle Man in open spaces.
Ability
Able to learn useful skills to strengthen and improve the use of the knife and SMG. Learning useful to further increase the fatality of actions from close range.
Sniper
Expert in the killing by long distance, thanks to his sniper rifle and patience that sets it apart, unable to engage in stalking silent and often boring, waiting for some enemy decides to come out. Suitable to protect certain areas and supporting allies with fire coverage, with one stroke put an end to the existence of an opponent. It should however be careful not to find your location. A class to support, but that in turn needs support to fulfill their duties without succumbing to the first attack.
Primary weapons
Besides his trusty sniper rifle, you can equip a secondary weapon useful to enable a proper defense during melee.
Weaknesses
Clearly not shown in close quarters, will have little chance of survival if it is discovered its location and receives a sudden attack by a Point Man Any situation that is not the typical distance from the station, put in serious danger his health.
Ability
Able to strengthen its sniper rifle and secondary weapons, thus increasing the level of defense and the chances of survival.
Observations on the use of classes in the game maps
Although the information published on the official site and here above may seem appropriate to provide an adequate overview of the classes, it is fair taking into account the real needs and situations that we will encounter in the various game modes.
For a start there is no map large enough to allow a sniper stalking a worthy, relatively safe, and upon proper distance from the opponent's base. This makes him easy prey of the Rifle Man is that the Point Man, not allowing them to apply their full capacity, if not with a good team on the front line, able to keep out enemies.
Such confined spaces greatly facilitate the use of Point Man and Second Man of Rifle, forcing a frantic pace of play is not suitable for everyone. It will not be surprising indeed to die 10 times in 2 minutes. A limit, if we want to define it, unable to satisfy the tastes of every kind of fond of first person shooters.
Will not be easy to put into practice a serious strategy of attack, defense or siege, when we find ourselves immersed in utter confusion. A continuous race from its base towards the opponent, in an attempt to knock down as many enemies as possible before being killed. Game dynamics that closely resemble the common practices of a Kamikaze, made possible because of maps in my opinion poorly adapted to the context and too narrow to allow free rein to the creativity of the player.
Fortunately, the ability to change classes for each respawn (ie each time you die and come back to life) will allow us to balance a team initially made in an inappropriate manner, or to change tactics after that will be undertaken initially experienced a greater number of failures compared to the killings carried out.
---
---