Small Game Review!

+ Add

Strategy Guide
Small Game Review!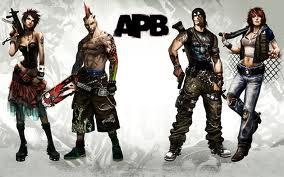 Hey guys this is Goku, and today I shall write a small review on the game: APB Reloaded, I hope you like it and would try it:). So it goes like this:-

---
GameReview:-

APB:Reloaded is a nice Open world online shooter game. You can choose to be an Criminal or enforcer, you can customize your own character and car to look different than other players ingame. To buy a car you can go to Ram raid Store's as criminal or Witness Criminals. If you are a enforcer this all happens in the city San Paro where u can choose betweenTwo Districts Financial and waterfront to get nice weapons and cars. You will have to rank up 21 Contracts to get them all. This game is just awesome if u like GTA IV games this is
the Free Online Open world game for you.
---
Well this was all in this review, I hope you like it. Do FAN it!! And don't forget to like our Facebook Page! Thank you for reading, Enjoy till then,
~Goku
---
---
---