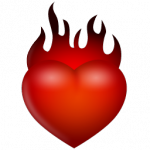 Heart of the Champion is an intangible item that can be earned in League of Legends. Some champions are predisposed to have a higher persentage of gaining Heart of the Champion.
Champions with high levels of Champion Heart are as follows.
Garen
Kennen
Amumu
Dr. Mundo
Fiddlesticks
Jarvan IV
Kassadin
and the list goes on...
In order to obtain heart of the champion you must.
1. Have a positive additude reguardless of how the game may be going.
2. Be willing to jump into a team fight and get melted no matter the odds.
3. Throwing yourself like a missile at any enemy.
4. Wear flip flops